Garden/4-H Club Plans Arbor Day Celebration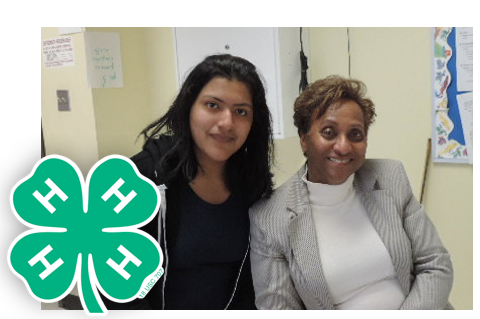 Have you heard of the 4-H Club? According to them, 4-H "is the nation's largest youth and empowerment organization, reaching more than 7 million 4-H youth in urban neighborhoods, suburban schoolyards, and rural farming communities. 4-H'ers engage in hands-on learning activities in the areas of science, healthy living, and food security."  ¢-H sponsors activities that will help studnets to become skilled and responsible adults. At the meetings the 4-H club members interact in social activities and learn how to grow plants, take care of animals, and develop leadership skills. The four H's in 4-H stands for Head, Heart, Hands, and Health which all symbolize the virtues in the 4-H Pledge.
At the Peekskill High School, the 4-H club has been combined with the Gardening Club to be one club, known as the Garden/4-H Club. This week on Friday April 25, 2014, the Garden/4-H Club will be celebrating Arbor Day at 2:00 at the Peekskill High School. All students and parents are welcome to attend the event that's going to be held in the Peekskill High School's parade field. Please join the Arbor Day Celebration.
Students involved include Naieka McTurner, Nia Robinson, Dainia Wilson, Brittney Pauta, Briana Moran, Adasa Bennett, Kayla Godbee, Jovanny Elliott, and Arianna Hurtado.
Shown in the photo are the Club Advisor, Ms. Josephine Williams, with Brittney Pauta.