June 4, 2018
The prom might be over, but you can relive the fun in these photos! Click here to see more pictures from the riverfront.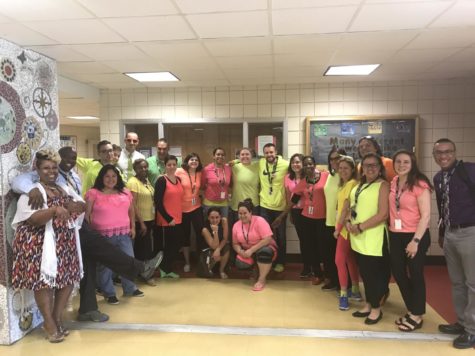 May 21, 2018
Grab your sunglasses, PHS  students and teachers were decked out in their brightest neon for Spirit Day on Monday. After school. Mr....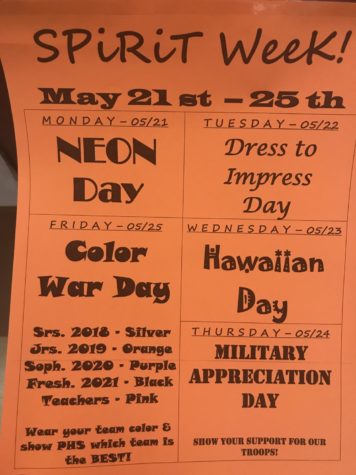 May 21, 2018
It's that special time of year again where students and staff are showing their school spirit. That's right, PHS Spirit Week is underway!...
Who do you think will have the best decorated hallway for PHS' Holiday Spirit Week?
Freshman (74%, 20 Votes)
Seniors (11%, 3 Votes)
Sophmores (7%, 2 Votes)
Teachers (7%, 2 Votes)
Juniors (0%, 0 Votes)
Total Voters: 27
Loading ...