Top Five Degrees for Tomorrow's Job Market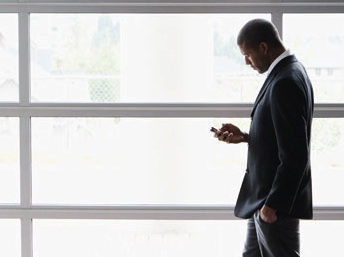 Ms. Gordineer shared this article:
Check out today's top degrees and the growing industries where they're in demand.
Want to make sure that the subjects you study today will help you compete in tomorrow's job market?
According to Georgetown University's 2010 report, "Projections of Jobs and Education Requirements Through 2018," job opportunities in education, business, health care, and technology are expected to represent 31 percent of new jobs through 2018.
Want to start studying now for the in-demand careers of tomorrow? Keep reading to learn about degrees that can help you prepare to pursue opportunities in these booming industries.
Degree #1 – Business Administration
Looking to pursue a career in business? You might be onto something…
According to the Georgetown University report, the business field will be the fourth largest provider of new jobs through 2018.
As regulations get stricter, businesses are working hard to stay competitive, and many companies are looking for people to manage the growing workload, says the report.
That's probably why the National Association of Colleges and Employers' (NACE) "Job Outlook 2012" survey found that business administration will be one of the 10 most sought after bachelor's degrees in 2012.
"Understanding the fundamental underpinnings of how business works gives you a leg up on your competitors," says career coach, Meredith Haberfeld. "Having a bachelor's in business administration can be a definite advantage on the job market."
Click to Find the Right Business Program for You.
A bachelor's in business administration could help prepare you for the demands of the fast-paced business world with courses like business policy and strategy, marketing, and financial management, says the College Board, an organization that administers academic aptitude tests like the SAT.
Potential Careers: Human resources manager, financial manager, advertising and marketing manager
---
Do you love working with computers? As a computer science major, you could learn about computer programming and software design to help you prepare for a career field that is bursting with opportunity.
According to the NACE report, computer science is the third most sought after degree by businesses. And this makes sense, with a career like computer and information systems manager expecting to grow by 17 percent from 2008 to 2018, notes the U.S. Department of Labor.
"This is a hot field that's staying hot," says Laurence Shatkin, a career expert who specializes in developing career planning resources.
Click to Find the Right Computer Science Program for You.
You can prepare for this hot field with classes in computer system organization, data structures and algorithms, and digital system design – all common courses in computer science programs, says the College Board.
Potential Careers: Computer and information systems manager, computer programmer, systems analyst
---
Are you someone who's good at setting a budget or crunching numbers? If so, there are a lot of companies out there looking for someone like you.
The demand for good accountants, who can balance the books as well as analyze and interpret numbers, is on the rise. The U.S. Department of Labor projects 22 percent job growth in this field between 2008 and 2018.
"Businesses will always need someone to handle the books," explains Shatkin. "And with the way changing regulations are forcing greater transparency and accountability, accountants are needed to keep up with the increased workload."
Click to Find the Right Accounting Program for You.
A bachelor's degree in accounting could offer classes in accounting and information systems, auditing, business law, and tax accounting to help prepare you for a career, says the College Board.
Potential Careers: Budget analyst, financial analyst, financial manager, public accountant
---
Degree #4 – Information Technology
Can't imagine the world without cell phones or the Internet? Neither can today's businesses, which are looking for tech savvy people to help them navigate an increasingly technology-drive world.
That's why information technology is such a hot field, with careers like computer network, systems, and database administrators projected to grow by 30 percent between 2008 and 2018, according to the U.S. Department of Labor.
"Ten years ago, companies didn't need websites. Nowadays, people know their businesses can't function without one," explains Haberfeld. "Information technology is at the forefront of the economy for the future. Technology is the fastest growing field in the economy."
Click to Find the Right Information Technology Program for You.
According to the College Board, a degree in information technology could help prepare you for this field by helping you understand how to use information and computing systems to meet companies' needs.
Potential Careers: Network systems analyst, computer network and database administrator
---
Degree #5 – Health Care Administration
Do you want to pursue a career that combines health care, business, and leadership? If so, a master's in health administration could open opportunities in a field that the U.S. Department of Labor projects to have a solid future.
Medical and health services managers, who handle the day-to-day operations of hospitals, clinics, and other medical facilities, are projected to see 16 percent job growth between 2008 and 2018, notes the Department of Labor.
But if you're looking to get your foot in the door, be ready to hit the books.
"For people looking for an executive career in health care, a master's degree in health administration is a must," says Andrea Santiago, who has worked as a medical recruiter for over 10 years. "It can give you the advantage of learning the ins and outs of the health care system."
Click to Find the Right Health Care Administration Program for You.
Common courses like health care policy, law, and ethics can also help you learn about issues affecting health care, says the Department.
Potential Careers: Medical and health services manager, hospital administrator, health information administrator
Leave a Comment