Chelsea Ogindo Highlighted in National Magazine!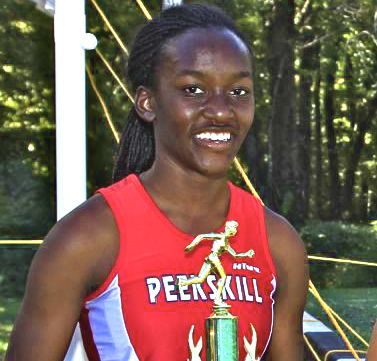 Hang on for a minute...we're trying to find some more stories you might like.
We are ecstatic here at Peekskill High School and at the Mercury to report the news that our very own Peekskill Red Devil, Chelsea Ogindo, has made NATIONAL NEWS in Running Times Magazine!  Not only is Chelsea being published in the print version of the Running Times Magazine, but she also had her article shared on their Facebook page which has over 96,000 page likes.  Please click on the link below to check out the article and share the information with your friends and family. Not only is Chelsea a phenomenal runner, but she is a phenomenal student who made the high honor role last quarter.  We are beyond proud of Chelsea!  Keep up the fantastic work!  Another Peekskill Red Devil making history!
For the Running Times Article, click here.