PHS boys varsity soccer team defeated local rival Hen Hud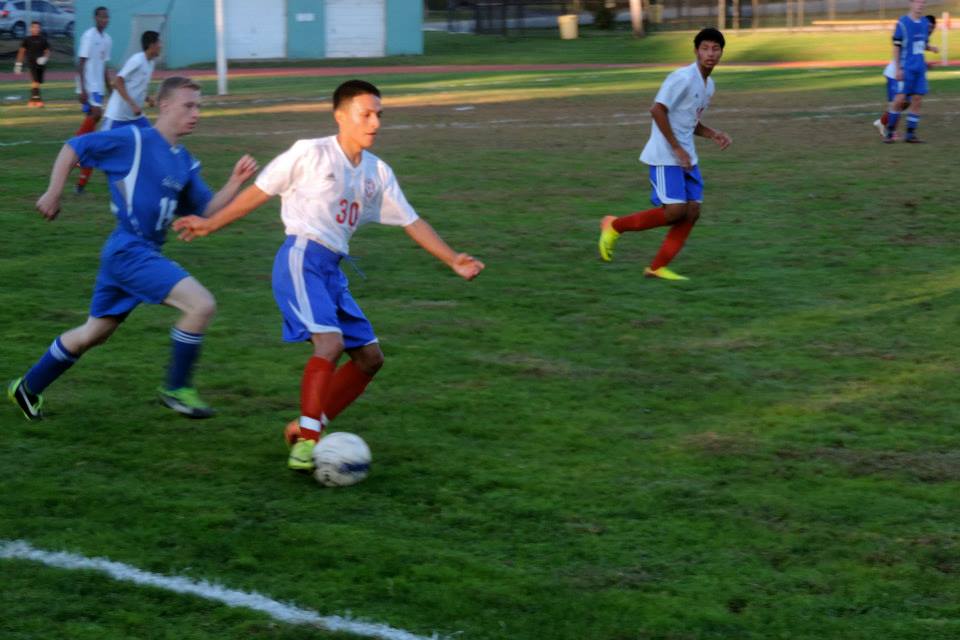 The PHS boys varsity soccer team defeated local rival Hen Hud today in a 3-0 win.  Red Devil stars David Stephens, Cristian Lazaro, and
Mateo Piragua all scored in the win over the Hen Hud Sailors.  Goalie Kevin Lazaro had a personal achievement by having 8 saves and earning his first varsity shutout!
The win puts the team's record at 5-4 and 2-1 in the league.  The Red Devils next soccer match is Wednesday, October 2, 2013 against
Putnam Valley at Putnam Valley High School located at 146 Peekskill Road, Putnam Valley, NY.  Please show up and show your
Red Devil Pride!!
Keep following the Boys Varsity Soccer team here on the Mercury daily for updated scores and news articles.
For more pictures on this game, please visit and "like" the PHS Mercury Facebook page at
https://www.facebook.com/pages/PHS-Mercury/221961084768