Red Hawk Council POW WOW!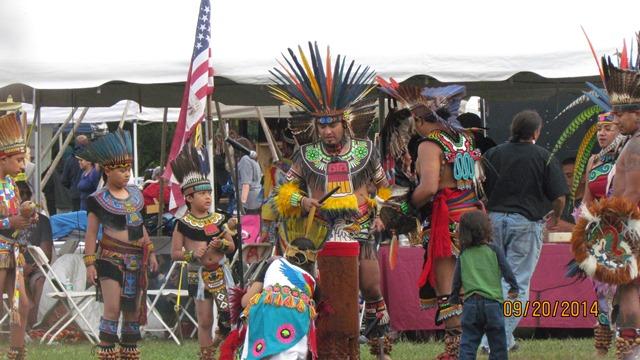 On September 20 and September 21, 2014 at FDR State Park in Yorktown, there was a Native American POWWOW festival organized by the Red Hawk Council. The Red Hawk Council is dedicated to educating the general public about Native American heritage through songs, dances, works of art and other cultural forms like food, objects, shirts, books, and more. The council represents artists from North, South, Central American, Caribbean and Polynesian Indigenous cultures.
On Saturday September 20 I went to the POW WOW and took many pictures of the festival. I saw many Native Americans and fantastic dancers. The POW WOW included many Native items such as dream catchers, cups/mugs, pottery, shirts, tools, animal furs and many more. The best part of the POW WOW was the dancers. There were many different dances representing different aspects of their culture. Some were to show gratitude and to express themselves while others were dances of prayer. The Native Americans dance as a way of expressing joy or grief, and a way of becoming closer with man and nature. I greatly enjoy Native American culture and this event was awesome! I would highly recommend anyone to go to this event. For more information on the Red Hawk Council and future events check out their website for information at http://redhawkcouncil.org/.