Almost Ready for O.Henry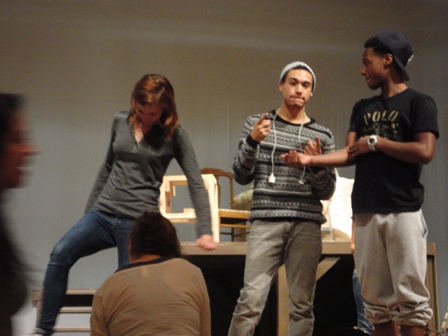 On December 2nd and 3rd, Red Devil Repertory, formerly the PHS Drama Club, will be showing it's annual winter play "Three Gifts by O' Henry.'  Tickets are $10 for adults and $7 for students. The play intertwines three of O' Henry's greatest short stories, adapted by our Director Katie Schmidt Feder and members of the Red Devil Rep. For the past month and a half, cast member have been hard at work memorizing turn-of-the-century style English and mannerisms, and the crew have been creating a beautifully realistic set.
Official Press Release:
PEEKSKILL DRAMA CLUB PRESENTS
And, the production marks the debut of the Drama Club's new name: Red Devil Repertory.
This holiday offering, perfect for the whole family, will take the audience back to New York City circa 1905.  Director Katie Schmidt Feder has woven together the characters and stories of
The Gift of the Magi
,
The Last Leaf
and
The Cop and the Anthem. 
The audience will meet a young couple, Jim and Della, each willing to sacrifice his or her greatest possession in order to purchase the other the perfect Christmas gift.  Two Greenwich Village artists, Sue and Johnsy, face the cold icy hand of pneumonia and are rescued by a most unexpected gift from their downstairs neighbor, the painter Mr. Behrman. Soapy, a homeless man, just wants to get arrested so he can spend the winter with shelter and three square meals a day.  Intermingled with these characters are other inhabitants of the bustling turn-of-the 20
th
Century setting, including a shopkeep, carolers, waiters, cops, a newspaper man, pushcart lady and tree sellers, even a mysterious wig-maker, who help to tell this heart-warming tale.
Members of the cast include:  Sheridan Alexander, Stephanie Barahona, Gregory Clark, Sterling Fite, Stephanie Gil, Paige Hill, Ayo Jegede, Valerie Kropf, Arianna Memoli, Myles Parks, Milton Romero, Lucas Sanchez, Michael Snell, and Michaela Spencer.  The Stage Manager is Margaret Krapish, the Production Manager is Robert Pagan, the Lighting Designer is Kayla Kershus.  and the Student Producer is Stephanie Gil.
In addition to using original text from O. Henry's writing, the cast is also contributing through character choices, holiday songs and improvisation. Although the themes of the show include poverty, homelessness, illness and life disappointments, there will also be a rousing scene with music and spaghetti.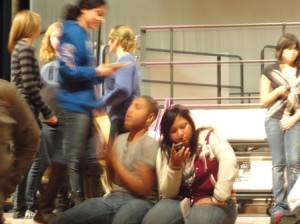 As Three Gifts from O. Henry is all about sharing the gifts of artists, the gifts of the holidays, and the gifts of charity and empathy for those less fortunate, there will be a collection of canned or non-perishable food items in the performance lobby to benefit Fred's Pantry, a program of C.H.O.P (Caring for the Homeless of Peekskill, Inc.).  Also, in gratitude to Ms. Paige McDonald for her performance in the show, a collection will be taken at intermission to benefit the Jason C. Paige Memorial Scholarship fund.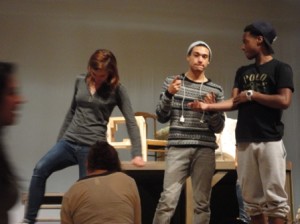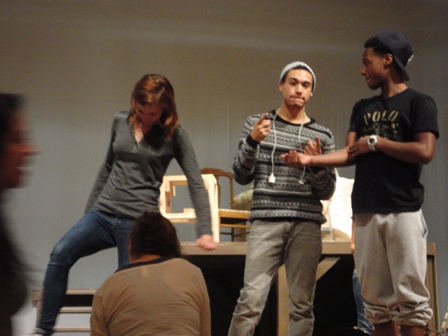 Contact:           Katie Schmidt Feder, Drama Director Peekskill High School
Cell Phone:      347-453-3182