Exuberant Expression of 'Inner Being' Celebrated At Wellness Festival
Note: This article from PHS Student Reporter, Dasie Jordan, was originally published here in the Peekskill Herald.
Yoga at the riverfront, yoga for seniors in chairs at Drum Hill, yoga in school gyms and this Saturday: yoga comes to a city setting at Esther Place during the Awareness to Wellness Festival. The vision of yoga being accessible for everyone is becoming a reality for Karen D. Faulkner as her Inner Being Yoga celebrates its fourth anniversary.
Karen D. worked with the City Parks and Recreation Department and local merchants to create a festival that brings the community together to practice wellness safely while bringing awareness to how yoga can positively impact mental and physical health, by allowing practitioners to pause, reset, and restart when dealing with stressful situations.
The Festival starts at 9 a.m. with yoga followed by dance, spoken word (poetry), and lunch. Line dancing will also be available. The Bean Runner Cafe is supplying food for this event. There will be vegan and gluten free options available as well as ginger boosting shots provided by PK Blends. After lunch the festival will resume with afternoon yoga, more spoken word, dance and an intention setting fire ceremony. Ray Blue will be playing jazz music from 3:30-5:00 pm.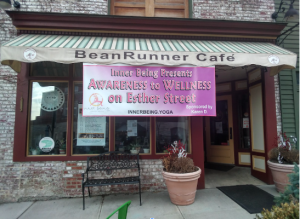 Dr. David Mauricio, superintendent of Peekskill schools, Cathy Montaldo, superintendent of Peekskill Parks Department and Mayor Vivian McKenzie will be guest speakers, along with authors signing books that will be given away. She credits Star Signs and Graphics for donating the banners on Main St. and in front of the Bean Runner cafe promoting the event.
Karen D., who has been a dental consultant for the past 25 years, started Inner Being Yoga with the support of her partner Annette Kirlew in 2018 as a way to cope with anxiety and depression after losing loved ones. She found that yoga helped her achieve mental & emotional balance. She also saw the impact yoga had on her son Joshua when he made time to practice with her when he was 13.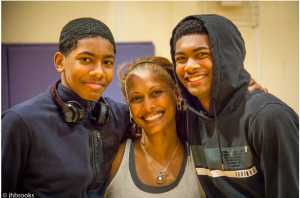 "We're human beings but we're always doing," said Karen D. but I just want us to go inside of our own being and be present."
Karen D., 45, considers herself an ambassador of wellness and makes the practice available, accessible, and affordable to all. She operates from the premise of paying it forward, passing kindness, respect, and opportunities to others no matter the situation. She treats all of her staff and students with nothing but love and support.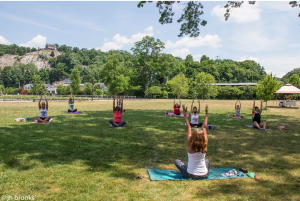 A resident of Peekskill for the past 22 years, her paying it forward includes offering a free outdoor yoga series each year at the Peekskill Riverfront in collaboration with the Peekskill Parks & Recreation Department.  Inner Being offers wellness sessions in the Peekskill City School District  pre-k through 12th grade along with classes designed and customized for special needs children at the Shrub Oak International School.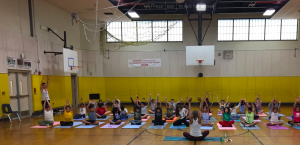 Every second and fourth Tuesday of the month from 5:30 p.m to 6:15 p.m. at the United Methodist Church on Main Street community members can attend a free chair yoga class for health and wellness.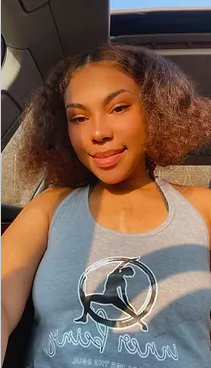 One area in particular that Karen D. takes pride in is training student interns who work alongside her to earn scholarships and hands-on training to become yoga instructors, emphasizing how anyone can do yoga.This is the first year of awarding scholarships to two students Xenia Vazquez, 20 and Isabella Milan-Pedraza, 18. Xenia & Izzy, will become the youngest yoga instructors in Peekskill and quite possibly in Westchester County.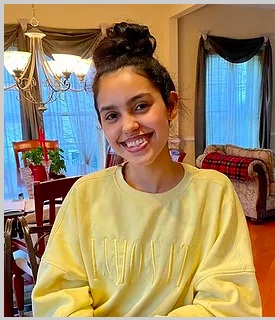 A goal of attending the festival is leaving renewed and refreshed. During the past two years Covid 19 has affected many. Between businesses closing, people having to stay home, and virtual learning for schools, the pandemic has taken a toll on mental health. In the earlier months of 2020, depression rates in the US were at about eight percent. After Covid the number increased to 27 percent and recently has risen to 32 percent,  affecting 1 in every 3 people. Participating in activities such as yoga can help relieve stress and the effects of depression by creating mental clarity and calmness, it relaxes the mind, centers attention, and sharpens concentration.
However, the benefits of yoga do not stop there. Not only does it improve mental health, but it can also increase flexibility, help maintain a balanced metabolism, and it can also help improve the respiratory system. For more information on this festival go to, www.innerbeing.yoga.
Leave a Comment