Dreams of the African Diaspora Come to Life on Stage
Note: This article has also been published in the Peekskill Herald here!
One way or another everyone can trace their roots back to the continent of Africa. Through the centuries, our ancestors expanded across the globe, but not without struggles. In Diasporic Dreams, a production at the Peekskill Middle School this weekend, student actors pay homage to the descendants of the African Diaspora. The audience is guided by a first generation African-American student, Afua Yeboah, who offers a present day example of how diasporic dreams are realized.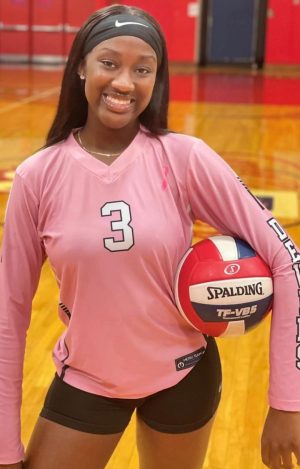 The show premiers Friday and Saturday at 7 p.m. and the public can experience "edutainment" (education through entertainment). The production will showcase the passion students of Peekskill High School share for the African Diaspora. This is a yearly performance created and directed by Jodi Fernandez (an English teacher at Peekskill High School). This year's production is produced by New Era Creative Space (NECS) in partnership with the Peekskill City School District. Students from Fernandez's two SUNY African Diaspora classes will perform along with student volunteers from various grades. "This unique experience showcases the resiliency, tenacity, and sheer brilliance of Africans across the Diaspora in spite of the persistent challenges they have faced" said Ridvan Foxhall founder of NECS.
For years, this performance was exclusively held at the Peekskill High School and only students, teachers and staff could attend. Since its inception, this performance brought the best out of Peekskill's students who are dedicated to sharing and vocalizing the continuous injustices around the world. This year 43 students are part of the cast and crew.
Creative Minds Behind the Scenes
Jodi Fernandez, who began teaching at Peekskill High School in 2007, brought an African Diaspora course through SUNY Albany's "University in the High School" program to Peekskill seven years later. The African Diaspora course teaches and reflects the cultural and social history of the descendants of the first modern humans and their struggles in history. After being accepted as an accredited college course, Fernandez wanted others besides her students to learn about the African Diaspora, "I created the performance back in 2018 to explicitly teach the African Diaspora to the masses, to those who don't, won't or can't take my course," said Fernandez. She has directed and written Black Lives Matter (2018), Rise Up (2019), and Melanin Magic (2020 & 2021).
"Opening this performance up to the larger Peekskill community means everything to me. It not only gives parents an opportunity to watch their children perform at such a high level, it also feeds an adult education need." She continues, "During several of my open houses where I would present my college course, SUNY African Diaspora, I would be asked by parents if there was a course like mine that adults could take." This showed Fernandez there was a demand for the knowledge she was sharing with her students regardless of age. The demand from a wider audience played a role in opening up the show to the public.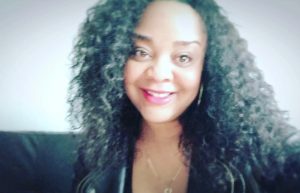 In the summer of 2020, Fernandez began her partnership with NECS when Foxhall learned about the Melanin Magic performance that happened earlier in the year and offered Fernandez an opportunity to join her creative team as an artistic director and instructor. This partnership culminated in a virtual performance of Melanin Magic in the winter of 2021 which was viewed by over 200 people and another production on Juneteenth 2021.
"The mission of NECS is to inspire stronger communities through creative programs,"  NECS founder Foxhall said. "We are committed to the fundamental values of oneness, equality, justice, and service to humanity, and believe that education is the key to tapping into the moral and intellectual potential of each individual.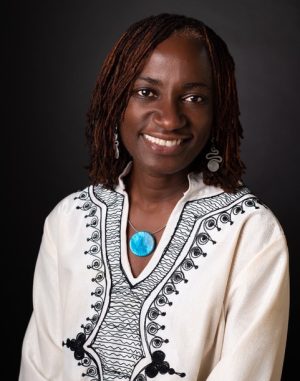 I believe Diasporic Dreams is in line with our organization goals. We love the fact that this production tells the story of the people of the African Diaspora. It is empowering when young people learn about their history and what better way to share that knowledge than through theater," said Foxhall about her partnering with Fernandez and the school district. NECS is no stranger to putting on productions. They have put on a theatrical production every winter for the past 17 years.
The Youth behind Diasporic Dreams
When students in the African Diaspora classes began working on the play, many young leaders took charge of different aspects of the show and created groups to showcase their varying talents. One of these students is Afua Yeboah, a senior at Peekskill High School, who led the Afro-beat Dance Pod and helped with the choreography of the Latin Dance Pod. All PHS students were able to volunteer, but "this performance gives us the opportunity to not only share the culture but to teach the African Diaspora and illuminate how so many ethnic groups are a part of it," she said, "Being a first generation African-American, whose parents are from Ghana, it meant a lot to me to not only be able to showcase the beauty of black history month but the beauty of the African culture itself."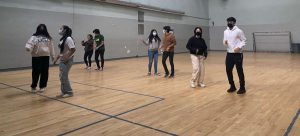 Due to Covid delays at the beginning of January, performers weren't given a lot of time to prepare their dance routines. Yeboah said the groups she was working with are prepared for their performances and in practicing they are building confidence while executing the dances.  "My classmates and I have been practicing at least 3 times a week to ensure we put on an amazing performance and don't anticipate any nerves heading into performance week," she added.
The event is free and open to the public but donations are appreciated. The performance is at the Peekskill Middle School auditorium, 212 Ringgold Street.
Leave a Comment