A Senior's Reflection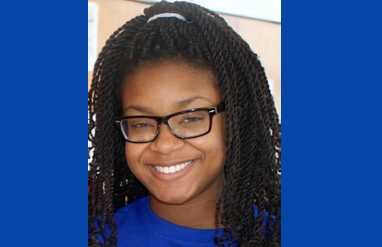 At long last, I am a senior in Peekskill High School. Being a senior, everything starts to wind down; you're preparing for college and you start thinking about all the past years you spent in high school, whether in Peekskill or elsewhere. You start to reminisce about all the memories held in the school and about what you learned.
When I first entered this school as a freshman, I took it as a joke; I had no care in the world for what high school had to offer. I always kept thinking, these four years that I spend in this high school are going to be the longest four years of my life. All I knew is that I just wanted to get out and graduate. Basically, all I wanted to do was have fun, hang out with my friends (I had a lot of friends), and feel like a high school student, like the ones you see in movies and television. In terms of academics, I wasn't doing badly; my grades were decent, but all I really wanted was to "fit in." Everybody wants to be accepted, but you don't need that, it's really not important, and once you get through your first year of high school, you figure that out. My sophomore year was a breeze for me. I started to take high school and my work more seriously. I was looking into college more and I noticed there were certain things you need to do to get a better chance of being accepted into the college of your choice. So I started sports. They were fun for me and also helped me stay on track with my schoolwork. Friend-wise I didn't have as many friends as before, but I still had a good amount.  My junior year was one of the most difficult years for me; my classes got harder, I had advanced placement classes, I joined clubs at school, and I was doing sports. I didn't have many friends, but it's not like I really had time for them. Now I'm in my senior year getting ready to go off to college. Everything is really starting to come together for me. I'm applying for colleges and scholarships. High school has been such a journey. I've learned so many things during my years here.  High school is a one-time thing. Do your best now so you won't regret it later.