The Man, The Myth, The Legend: Lou Panzanaro Announces his Retirement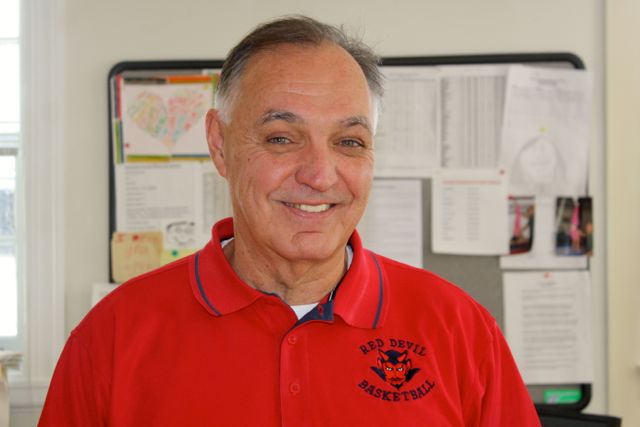 On January 10, 2014 the Mercury was one of the first news outlets to announce the historic retirement of the legendary PHS Red Devils Coach Lou Panzanaro.  Panzanaro officially spoke with Josh Thomson of the Journal News (LoHud.com) to announce his retirement.
Panzanaro, who is now 67 years old and the Athletic Director for the Peekskill City School District, stated that his decision to retire as the PHS Varsity basketball after 31 years  was "definite."  He will continue on as the Athletic Director of the PCSD for at least two more years.  There is currently no decision as to whom may take over the reigns as the head coach of the the basketball team.
On December 18, 2014, Mercury reporters Somoya Jimerson and Jaylyn Graham interviewed Panzanaro about the winter sports and the basketball team.  You can view the article and video by clicking the link below.
You can read both articles by clicking the links below.
Retirement Decision:
 http://www.lohud.com/article/20140110/SPORTS02/301100080/Peekskill-s-Lou-Panzanaro-will-final-season
A Dedicated Coach and Athletic Director: An Exclusive interview with Lou Panzanaro
http://www.phsnewspaper.org/top-stories/2013/12/18/a-dedicated-coach-and-athletic-director-exclusive-interview-with-coach-panzanaro/#sthash.yk5zEWSo.dpbs