Review of The Shining (Stanley Kubrick's movie version)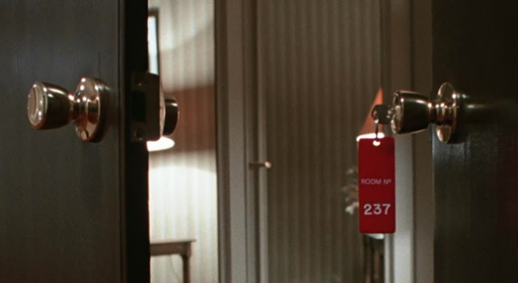 The Shining is a horror novel by Stephen King, so if you do not like this type of stuff, read ahead at your own risk. The book was published in January of 1977, and it sold over 350 million copies and over 250 million euros.
This novel was made into a movie directed by Stanley Kubrick in May of 1980, and it made over $40 million in the U.S.  The movie is about a hotel caretaker, Jack, who works during the off season (winter). Jack is a struggling writer who is also a recovering alcoholic who applies and receives the caretaker's job.  
Jack takes this new job as an opportunity to relieve stress and overcome his writer's block.  As Jack digs deeper into the hotel's history, he finds some pretty disturbing stuff, which you can see in the movie as history starts to repeat itself.   If you are interested in horror movies, I highly suggest watching this, but I also suggest not watching it alone.