Daisy Jopling Performs in Intimate Setting to Raise Money for Instruments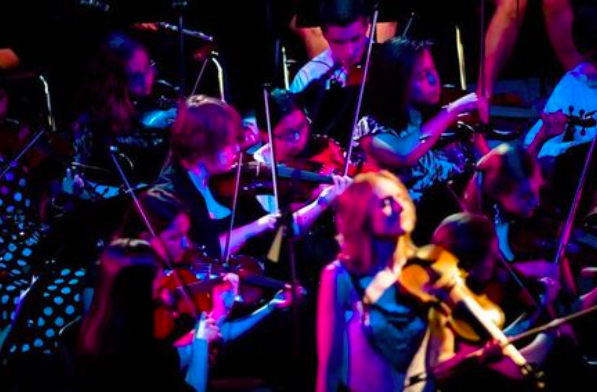 NOTE: This student article is also published here in the Peekskill Herald!
Whether she's on stage before thousands of people or dozens, world-renowned artist Daisy Jopling gives a passionate, fiery performance and Thursday, December 8th at 7:30 p.m. in Peekskill High School's STEAM Lab will be no exception.
The famed violinist will participate in a meet and greet with ticket holders for a performance to benefit the music programs of the Peekskill City Schools. The Peekskill Education Foundation is sponsoring the evening of music, with only 50 tickets available. Price of a single ticket is $50 and a family four pack is $125. Tickets can be bought at www.pefevents.org.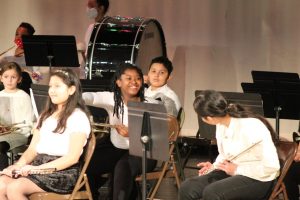 This exclusive performance to meet the famed violinist also gives back to the community. Because of the concert's sponsors, all proceeds gained from this event will go towards purchasing instruments for the growing number of participating students. A portion of the money will also go towards repairing old instruments. Oftentimes, teachers have said they need to carefully choose which instruments to repair because the budget is limited.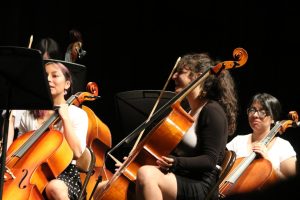 This intimate concert has the potential to inspire the music leaning students of the PCSD. According to Kevin Larsen, high school music teacher who directs the Concert Choir and the vocal jazz group City Singers, having all these different music programs is an amazing privilege that truly pushes kids forward musically. "It really validates their own self-worth in the music community as well. They feel important and supported in many ways which is very very nice to have."
Some of Larsen's students will be performing at the event, including solosist Angeline Carlos-Caceres, who recently was selected to perform in Rochester for the Mixed Choir All-State festival. During the reception there will be other students from the Tri M (Modern Music Master's)  Honor Society talking about their own musical interests.
The fundraiser was initiated by Daisy Jopling. She's been involved for years with the school district after being approached by parents to help in creating a string group. Creating a musical group started with influencing students, because Jopling understands the futility of a music program without interested students.
Influencing students to continue learning music is what motivates her to perform for the community. When describing her musical upbringing, Jopling says she remembers the entertainment she experienced in the music lessons when her teacher found unique ways to reach the students. That is what Joplin hopes students get from these musical programs offered at the school—learning music in a fun and interesting way that allows them to explore their creativity.
"If you're learning a string instrument, quite often you learn a classical style of music. It's just so important to know that you can really create whatever life you want if you want to do music. And if you don't want to do music, just also you can create whatever life you want. I want them to have fun, to feel expression and also just gain confidence in who they are. And help each other, nobody needs to be left behind," said Jopling in an interview with this reporter.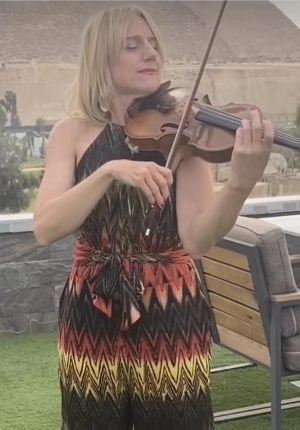 The students are excited to give back to their community. They regularly rehearse and practice after school, and throughout the year they've organized different events to fund their respective groups. Having an opportunity to play alongside a well-known artist will surely enhance their musical knowledge and help them ensure that those coming after them will have the opportunity to play with great instruments.
Leave a Comment