PHS Spirit Week A Success!
After last year's COVID madness, many students lost the chance to end their school year in a good way. It was definitely unexpected, and not a pleasant surprise. Fast forward to now and the world is looking a little brighter after the harsh events of COVID. Regardless of the current health pandemic, Peekskill Pride has always been strong and what better way to show that, then to have our first Spirit Week we've had in such a long time. This year's Spirit Week had some of our favorite themes for each day and it was definitely a fun week for every Red Devil.
PHS first hosted Pajama Day at the school. Who wouldn't wanna participate in Pajama day? Well turns out, a good amount of people. With a lot of students off on a trip with their Spanish class, pajama day was the day where most people decided not to participate. The school felt very empty and with most people wearing sweatpants, it wasn't a good day to get pictures of people wearing pajamas. If you ask me, nothing is better than wearing pajamas on a rainy day during a school day.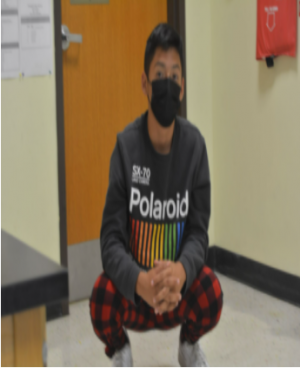 With a lot of rain on Monday, people still showed up to support the varsity soccer teams despite the weather. The Boys Varsity Soccer team managed to win against Hen Hud High school, 4-1. Later that same night, the Girls Varsity Soccer team won against Roosevelt, 9-0. It was a great night for both varsity soccer teams; they always know how to put on a good show.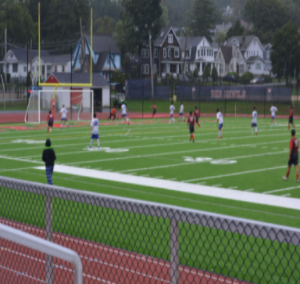 With Monday coming to an end, Tuesday's theme seemed to be a lot of people's favorite. From neon color shirts, to baggy jeans, flannel shirts, and even boom boxes, PHS definitely understood the assignment of wearing 90's themed clothes.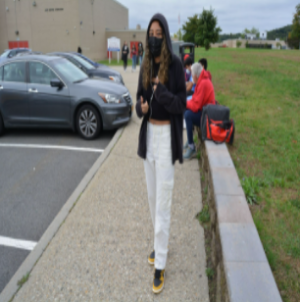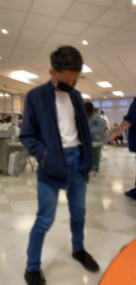 On Tuesday, not only was it 90s day, but The Red Devil mascot for PHS made its debut right in front of the High School entrance. Rocking a jersey with the number 22, the Red Devil mascot's features includes a funny nose, small horns, and a funny chin beard.
A student who preferred remaining anonymous, made the following comments: "I think it's a nice thing to have a mascot for our school, to bring more excitement and joy to our teams, games and school events."
Wednesday was a day to represent Breast Cancer Awareness by wearing the color pink. Breast Cancer Awareness month is a way to educate people about treatment and symptoms about Breast Cancer. The main goal, to raise awareness. We appreciate every PHS student who participated in wearing the color pink and showing that Peekskill cares.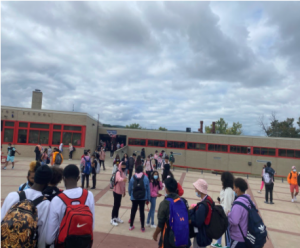 As students entered the building Wednesday morning, we all walked past many decorations. Each grade has its own theme–Powerpuff Girls for seniors, Magic School Bus for sophomores, Hey, Arnold for juniors and Rugrats for freshmen. We thank everyone who took the time to put all of this together for each grade, and we appreciate their work.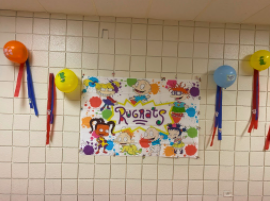 Leave a Comment