My Biggest Challenge: Learning English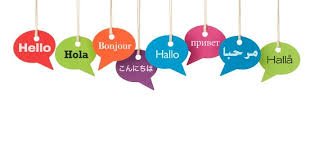 When I was in middle school, my biggest challenge was to learn English. For me it was difficult because I had to learn a new language and I had to make new friends and get help from my teachers and friends. The first day of school, I felt anxious and happy at the same time. I didn't know where to start. One of my teachers told me to start learning and writing vocabulary words.
In the middle of the year when I was in eighth grade, they offered me a program called LEAP. There, I could get help from teachers so I could do my homework and projects. During my time in the program, I realized that when you put your effort into something, you will get what you want.
Now I am a senior. I know how to pronounce many words. After so many years, I know that when you dream about something, if you push yourself, you will be able to do it. I know how to write and organize my ideas. Knowing two languages is a big advantage. Now that I know English, I can help others who need to learn.
Overall, I realize how strong I am because I used to be afraid of speaking to somebody when I couldn't speak their language. However, when you speak two languages, you broaden your world -from job opportunities to relating with people from another country. Knowing different languages makes life much more interesting. Education is very important to improve yourself, and learning another language also improves the quality of life.
Leave a Comment