Food, Music and Fun / Comida, música y diversión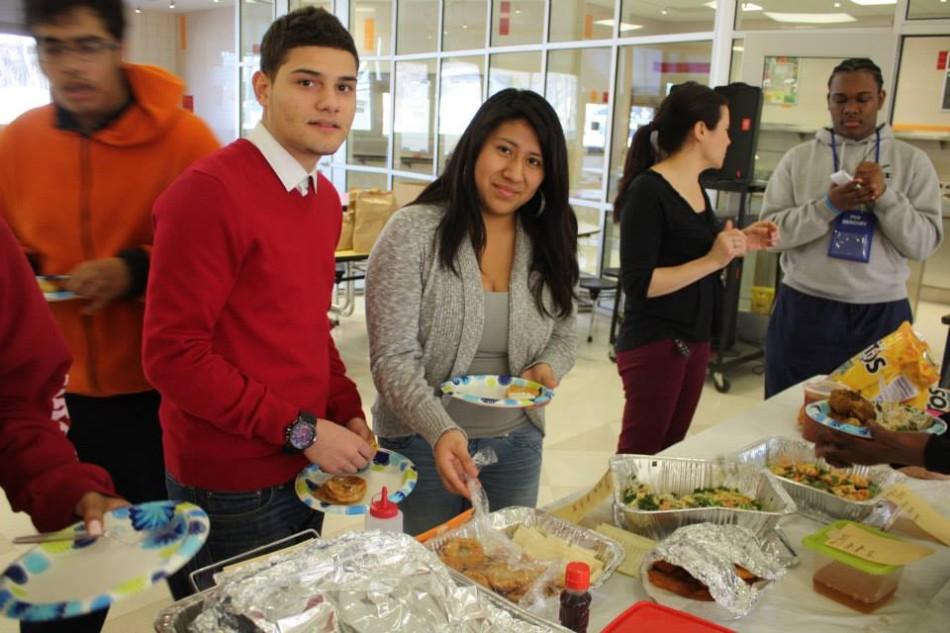 On March 6, 2014 after school, the foreign language students and teachers hosted a International Feast. The foreign language teachers host this event every year around the same time. Each participating students brings in some sort of a dish, dessert and/or beverage that is a reflection of their ethnicity/cultural background. The purpose of this event is for everyone to have a taste and experience the different cultures that they are not accustomed to. There was so much diversity with the food. From Curry Chicken to Empanadas, to Lo Mien and Spaghetti. And did I mention that the food was delicious!? The food and dessert was so good, I had to go up for a third plate.
There was also lots of different cultural music, dancing and just all around fun. The atmosphere is positive and it shows that no matter where we come from and what we go home to, here at Peekskill High School, we are one.