An American Treasure: a Tribute to Tom Petty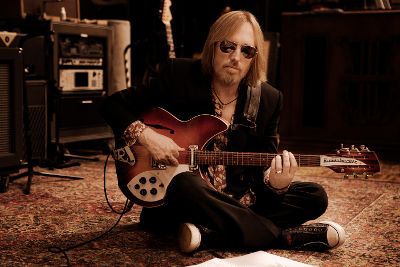 On October 2, 2017, at 8:40 p.m. PDT, the world lost one of its greatest musicians, Tom Petty. He was found unconscious and in cardiac arrest in his home and taken to UCLA Medical Center where he was put on life support. The Los Angeles Department Medical Examiner ruled his cause of death as an accidental mixed drug toxicity, including fentanyl and oxycodone.
Born Thomas Earl Petty on October 20, 1950, Petty was famous for his solo works such as "I Won't Back Down," "Free Fallin'," "Wildflowers," "Honey Bee," and "You Don't Know How it Feels." His other works include "Refugee," "Learning to Fly," "Don't Come Around Here," "Mary Jane's Last Dance," "Breakdown," and "American Girl," (all of which were composed with the Heartbreakers).  In addition, he composed "End of the Line," "Handle With Care," "The Devil's Been Busy," and "Wilbury Twist" with the Traveling Wilburys, which included former Beatle George Harrison. He is also known for his work with Mudcrutch.
Petty will truly be missed, as some of us have grown up with his music. He and his music will live on forever.
To hear one of Tom Petty's classic songs, click on the link below.
Learning to Fly By: Tom Petty and the Heartbreakers