Introducing the PHS Dancing Devils & Halos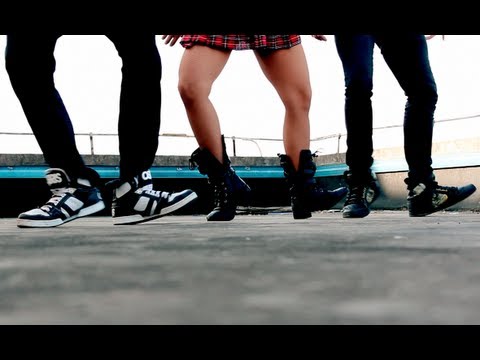 Did you know that thanks to the Elton Brand Academy, Peekskill High School has a Dance team? Since 2016, the Dancing Devils and the Halos have been meeting to compose dances for events held at our school and within our community.  This is my second year in PHS Dancing Devils and Halos, and I am very comfortable there.  Not only is it a great way to express yourself, but it's also a great form of exercise.  
The group focuses mainly on the style of Hip Hop but welcomes all styles of dance.   Though the group is mostly girls, the dance teams welcome boys to join us, too.  Don't think just because you are a boy that you can't join.  
Dance teams empower girls and guys to be confident.  When you learn to perform in front of others, you learn not to care what others are thinking.  Nobody knows if you "messed up" except for you and your teacher.  In this way, dance can help teens to break out of their shyness.
If you would like to join our Dancing Devils and Halos dance teams, be ready to meet in the chorus room at 4:30 p.m. on Tuesdays and Thursdays for Dancing Devils and on Wednesdays for the Halos' meetings.  Look forward to seeing you there!