Outstanding Achievement on the Track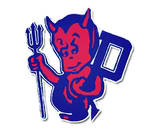 Hang on for a minute...we're trying to find some more stories you might like.
Coach Piliero reports: Our league Cross Country championship was held today, Tuesday, October 8th, at Croton Point Park. The hilly course is 5000 meters, or 3.1 miles.  In a spectacular come-from-behind victory, sophomore Chelsea Ogindo won the girls championship race with a time of 18:42, easily a school record and one of the fastest times ever run on the course. Also making all-league was 8th grader Jasmyn Lucas, who was 11th with a time of 20:48.  In the boys championship race, senior Isaiah Wade made all-league by placing 9th with a time of 17:56. all ran extremely well in very highly competitive races. Congratulations to our three all-league cross country stars! And congratulations to all the students who train and try their best every day.