JV Boys Soccer Scores Big Win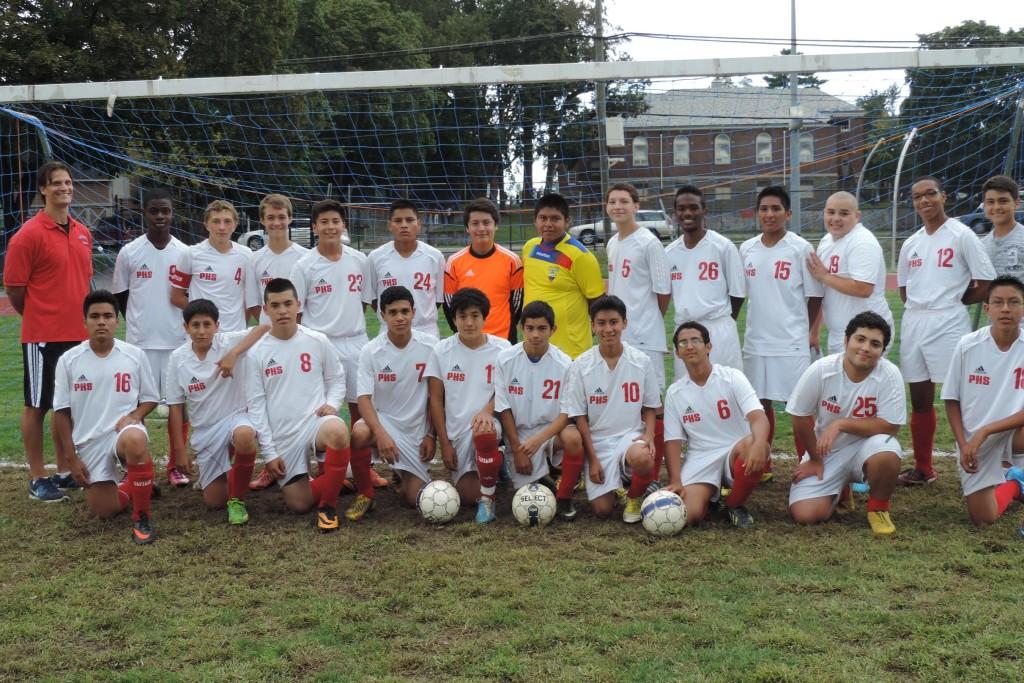 Coach Iasillo reports:  The Junior Varsity Boys Soccer Team won 10-0 vs. Woodlands yesterday. Scoring goals for Peekskill were Angel Avila with three, Oswald Annang with two, Birch Lazo-Murphy, Ronaldo Sanchez, Erick Gonzalez, Juan Reyes, and Jason Membreno.
Assists were made by Christian Quinde (2), Sulaiman Hamid, Oswald Annang (2), Lander Arpi, Devin Guardino, Jordan Illescas, and Ronaldo Sanchez.
Franklin Uday and Jose Hernandez each had two saves in goal.